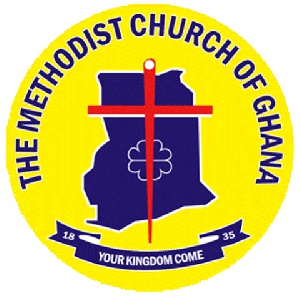 The Very Reverend Dr Emmanuel Asare-Kusi, Superintendent Minister of the Adweso Circuit of the Methodist Church near Koforidua has assured Ghanaians that the challenges facing the country are temporal.
He said Ghana could overcome the challenges and emerge victorious as Jesus Christ overcame death to give salvation to mankind in Easter.

This was contained in the Easter message of Very Rev. Asare-Kusi at the Adweso Calvary Methodist Church on Easter Sunday.

Very Rev. Asare-Kusi urged Ghanaians to have confidence in themselves, Ghana and in Jesus Christ to always emerge successful despite their current circumstances.
Easter is celebrated worldwide by Christians to mark the crucifixion, death and resurrection of Jesus Christ their savior. Easter Sunday is the climax of Easter celebrations, coming after Good Friday and Palm Sunday, which marked the triumphant entry of Jesus Christ into Jerusalem.

Many Christians have over the Lent period been fasting, praying and asking for repentance and meditation on the agony and suffering of Jesus Christ on the cross and what this means for their faith. Many Pentecostal Churches are also holding conventions that would end on Easter Monday. 12 April 09