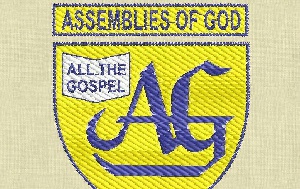 The advent of this year's Easter Celebrations to mark the crucifixion, death and resurrection of Jesus Christ, has caused churches in the country to put together various activities and advertisements in preparation towards the celebration.
The streets, social media platforms, radio and television stations are full of advertisements of various church programmes towards the Easter festivities which will be marked from April 19 – 21.

A Ghana News Agency visit to some principal streets and monitoring of news platforms by the Ghana, this week uncovered that the Orthodox, Pentecostal, Charismatic and Spiritual churches are all eagerly marking this season with Lent, fasts, retreats and publicities to make sure their programmes were well attended.

Other denominations have planned to host their programmes out of their churches with crusades in public parks and national gathering sites such as the Independence square.

Harvest Praise 2019 organised by Harvest International Ministries would lead the Easter festivities with the annual Good Friday Musical concert, which would feature the evergreen Harvest Gospel Choir and other local and international Gospel singers at the Fantasy Dome, Trade Fair Centre.

The Assemblies of God, Holy Ghost Worship Centre Jericho, Ashaiman have raised banners, posters and trending adverts via social media towards their one-week Easter programme dubbed "Encounter the Resurrection Power" from the April 15 to 21.
The Resurrection Power and Living Bread, My Father's House Assembly, Dansoman is also putting together a three-day convention from April 17 to 19 to mark the festivities on the theme: "The Reason is Jesus."

Christ Vision Sanctuary International, is also seen to have placed trending adverts of their Sunday Easter Service themed; "Sit by your soul service", on April 21, on Facebook and whatsApp platforms.

Lighthouse Chapel International had its publicities displayed on billboards, banners and posters along the principal streets of Accra and its communities, hosting its annual Good Friday Miracle Service at the Independence Square Accra.

The Holy Ghost Arena Revival Ministry, have published its programmes on social media for the Easter on the theme, "The Tokens of the Blood," Easter Convention 2019.

The Methodist Church Ghana's headquarters in Accra displayed its 40 days Lent launch reflections at the entrance of the Asbury Dunwell Chapel, Wesley House bearing the theme, "Jesus Our Perfect Sacrifice."
Most Churches celebrate Easter around the world, however religious sects such as: Religious Society of Friends (Quakers), Messianic Jewish groups (also known as Hebrew-Christians), Armstrong Movement churches, many Puritan-descended Presbyterians, and Jehovah's Witnesses, do not observe the festival due to doctrinal differences.

Easter in Ghana is mainly a cherished period, where people take advantage of the occasion to visit friends and families.

One of such outstanding events is traveling of celebrants to Kwahu to be part of funfairs, Paragliding activities and so on.