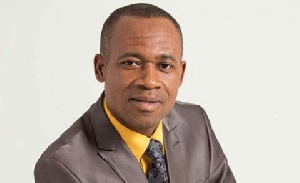 The Leader and Founder of the In Him is Life Church International, Reverend Isaac Opoku is urging churches to take a keen interest in the development of the communities in which they operate.
According to him, the church should not only serve the spiritual needs of the society but also the material needs of the people and that of the society as a whole.

He said the church as a body must act as a development vehicle, complementing the efforts of the government in developing the country, particularly at the community level.

Rev Opoku who was speaking in an interview with Graphic Online Sunday said it is worrying that many churches these days have turned a blind eye to the development of the communities in which they operate.

He said there cannot be a church without a society, hence the need for the church to be interested in the things that affect the communities and its people.

He explained that when the missionaries brought the church to the country, they came with development, adding that many of the well-known schools and hospitals in the country were built by the churches.

"The missionaries built many schools, hospitals and roads as well as bringing many food crops to the farmers," Rev Opoku said, stressing that "that is why many chiefs wanted the missionaries to come to their communities because the churches came with development."
He wondered why some churches preferred spending huge sums of money on their pastors who live extravagant lifestyles than to use such monies to develop the communities from where the church operates.

"It is sad that sometimes you see a big church but the road that leads to the church is badly damaged and yet, the church is not interested in constructing it," he said.

According to Rev Opoku, certain basic needs of the society must not be left to the government alone, adding that the churches owe the society an obligation to contribute to its development.

He also called on church leaders to support the development of the country by paying taxes, noting that it is through taxation that the government would be able to raise the needed funds to develop the country.

He said although the church is not a profit making organisation for the government to tax, when the church engages in a profit-making venture, such as running schools, printing press, facility rentals, and sale of anointing oil, such activities should be taxed.