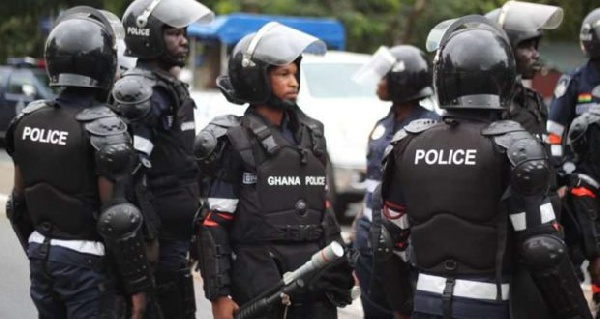 Mon, 4 Jun 2007 Source: Jale dominic The SUN
The crazy importation in commercial quantities of a substance believed to be COCAINE, and the even more daring recruitment of 25 Police personnel armed to the teeth by five businessmen to shepherd the substance through Ghanaian territory to the Ivory Coast, has thrown the whole image of the Ghana Police Service into disrepute.

By some strange circumstance, 10 police personnel out of the number and five businessmen were arrested pending investigations into the whole sordid affair. Embarrassingly and shockingly, the destructive substance had been imported through the Takoradi Harbour by the unnamed businessmen said to be of Ghanaian origin, who daringly managed to recruit the security personnel from the ARMOURY SECTION, and other sensitive divisions of the Ghana Police Service for the deal.


THE SUN can conveniently say, it has in its custody at least a list of names of members of a most sensitive unit, who were busted in the messy deal.


In a sordid Columbia-style operation escorted by the disgruntled Police men some five days ago on Thursday, May 31, it had to take the smartness and alertness of some patriotic Police grouping of the Sekondi Takoradi division, who had to dig well into their reservoir of policing tactics to arrest the roguish nation-wreckers around Half Assini upon a tip-off from their bosses in Accra.


According to skin-on-head Police sources, the Police personnel employed the 10 fleet of quality cars to carry the unquantifiable substance through the Ghana corridor to the Ivory Coast.

A deep-throat Police source hinted THE SUN that, each of the implicated personnel was promised some ¢100 million each to ensure the successful execution of the deal.


Investigative calls to DSP Kwasi Fori of the Public Relations Directorate of the Ghana Police Service on his cell number was greeted with a " YES, BUT I DON'T HAVE THE FACTS AND DETAILS" because we are touring Ashanti Region answer. Yet another call to the Western regional Police Commander, ACP Kofi Arthur Duku, who led his team for the arrest bounced off the communication wall when he failed to respond.


However a very very higly-placed Police capo was quick to confirm to THE SUN, when it pushed to find out the truth or authenticity of the matter.


The fresh case of DRUG DEAL comes against the background of the recent KOFI BOAKYE COCAINE TAPE SCANDAL, and the fact of Ghana fast appearing to be a drugs courier destination in West Africa.

Source: Jale dominic The SUN