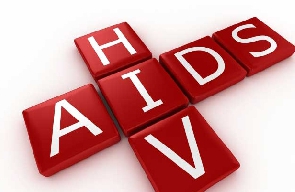 Nineteen thousand, one hundred and one (19,101) Ghanaians tested positive for HIV in 2017 the Ghana Aids Commission has said.
The commission has therefore called on members the public to check their HIV status.

According to the commission, national prevalence rate stands at 1.67 with 19,101 new infections in 2017 with about 700 deaths.

Volta Regional HIV Manager has been Speaking to Class News on the sidelines of the launch of 2018 World Aids Day in Ho in the Volta Region, the regional HIV Manager, Mr Courage Botchway said there are medications for persons who have tested positive for HIV.
He said: "Once you test positive, you are put on ARVs, previously, there were certain criteria that you had to meet before you were put on the medication but from 2017 anybody who is HIV positive has the right to be put on medication once the person is willing."

He disclosed that: "Among the general population, the national prevalence is 1.67. It is estimated that in 2017 new infections were 19,101."