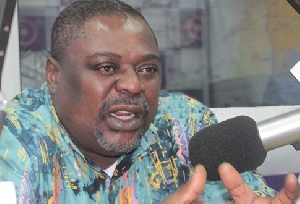 Deputy General Secretary of the opposition National Democratic Congress (NDC), Koku Anyidoho, has warned President Akufo–Addo that, he will end up like his father, who was overthrown together with Dr. KA Busia in 1972.
On the 13th of January, 1972, the National Redemption Council (NRC) led by General Kutu Acheampong kicked out the Progress Party (PP) government, which had Dr. KA Busia as Prime Minister and Edward Akufo-Addo, father of the current president, as the ceremonial president.

Speaking on Accra based Happy FM Monday, the controversial politician said history had an interesting way of repeating itself and that President Akufo-Addo will end up like his dad who was forced out of government via coup d'état in 1972.
Sensing that his "unacceptable" remarks could land him into trouble, Koku Anyidoho quickly revised his notes and explained to the host of the programme that, he was rather referring to a "civilian coup d'état."