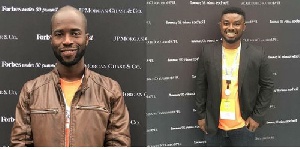 Two Ghanaians in the United States of America have made it to the 2018 Forbes Under 30 Summit to exhibit their startup business.
The Forbes Under 30 Summit is an annual event that brings together different groups of young entrepreneurs, CEOs, founders, leaders, mentors, investors and many more from around the world.

The summit serves as the definitive place to learn, network, collaborate, recruit and exchange ideas of the future.

The two Ghanaians, Blank Oppong Studyman, and William Ntim Aburam, both 28 years old were part of the young entrepreneurs selected for this year's Under 30 Summit after a rigorous process to showcase their app called Pledgr at the startup hub.

Pledgr is an app that compels users to create and achieve their goals using friends as accountability partners.

Pledgr combines the powerful psychological influence of social media with a bit of AI technology to create a platform where users are encouraged by their circle of influence to get things done. It advocates the need for everyone to set and achieve goals.

A set goal on pledgr cannot be deleted until it is achieved. Pictures can subsequently be uploaded as proof of the attainment of the set goal.
The user then receives an achievement badge on the post as well as a catalogue of all achievements on his/her profile. Other exciting features on the app include the use of AI to pull in offers from relevant ads towards a set goal.

For example, when you set a goal to go to have dinner at a restaurant, you get offers, coupons and discounts from the restaurants around you.

Also, one could dare a friend to do something they have been procrastinating for the longest time and add an incentive to it.

"We intend to create a culture of positive peer pressure for users to go out and get things done instead of just writing outer to do lists in some notebooks or on our notepads and never doing them," Blank Oppong said in an interview with GhanaWeb.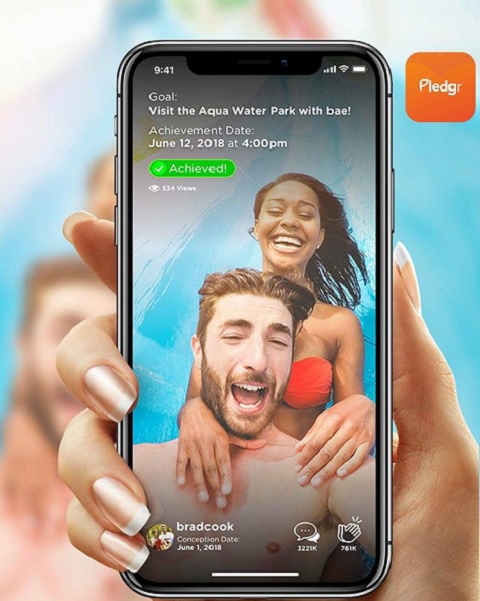 The app is currently available for download on the app store.