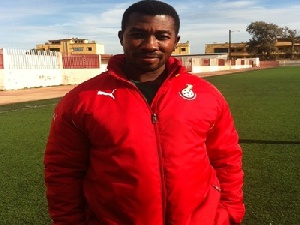 Highly rated sports medicine physician Dr. Prince Pambo has blasted the match schedule of the ongoing FOX WAFU Cup of Nations.
According to the experienced physician, the organizers of the competition could have opted for a better match schedule for the 16-team competition.

Pambo's comments came after the Black Stars suffered injuries to five of its key players ahead of the semi final round.

"These kind of arrangements are usually for minors, youth competitions like the U17, U20 or even for females because they compete at a very high level," he told WestGold Radio in an interview.
"It is a very difficult tournament because of the tempo, it has taken effect on our players. Their ages also mean they are more prone to injuries and that it not good for us. Next time WAFU must take it into consideration.

The Black Stars will play against the Menas of Niger in the first game of the semifinal at the Cape Coast Stadium on Thursday.