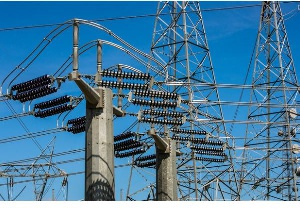 Think tank IMANI Africa has suggested there be an urgent reform in the energy sector to deal with the crippling debt hampering the sector.
Commenting on the think tank's expectations of the government ahead of the presentation of the 2019 budget to parliament, IMANI Africa president, Mr Franklin Cudjoe, said: "There is a critical need to resolve the recurring debt for the power sector utilities, or, at least reduce the rate of debt accumulation relative to debt restructuring efforts through the ESLA and energy bonds".

He also entreated the government to implement measures that will improve the efficiency of power transmission and distribution, especially revenue collection.

Furthermore, IMANI Africa wants an improvement in debt repayment, adding that: "…Updates on the Cash Waterfall Mechanism (CWM) should be presented in the budget".
IMANI has also suggested the renegotiation of some agreements as well as pushing for measures to increase power consumption, ensure the security of fuel supply, and better rates for domestic fuel sources.

The think tank has also kicked against the addition of new capacity in the power sector since there is excess capacity already.

It is also against an increase in capacity charges and wants the Tema Oil Refinery (TOR) to resume full operations.