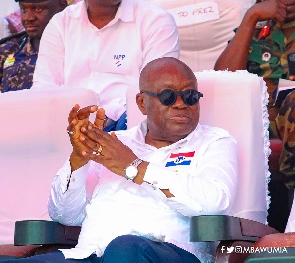 President Nana Addo Dankwa Akufo-Addo has acknowledged two possibilities in the 2024 general election.
"Next year, we will be going to the polls, for the ninth time in the 4th Republic, to elect a new President and new Members of Parliament. We will, in the results of those polls, witness either the changing of power from one political party to another, as we have done on three separate occasions in the 4th Republic, or the breaking of the eight, something that has never happened before in the 4th Republic", he said at the 2023 Ghana Bar Conference at the University of Cape Coast on Monday, 11 September.

The president noted: "I am sure I do not need to tell you what my preference is. It is public knowledge".
"What is important, however", he pointed out, "is that the Ghanaian people have demonstrated that they are fully conversant with the process of peaceful democratic transitions, and need no lessons in the exercise of their democratic rights".

"We celebrated, this year, 30 years of multiparty democracy under the Constitution of the 4th Republic, which has provided the framework for the longest period of uninterrupted, stable, constitutional governance in our otherwise turbulent history", he underscored.