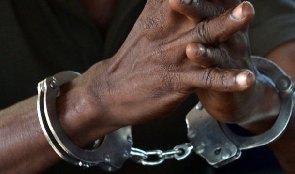 The police have arrested five students of Gomoa Potsin T.I. Ahmadiyya Senior High School for their alleged involvement in a violent attack that led to the injury of some 12 Form 2 students.
The arrested students allegedly carried out a nighttime attack on the Form 2 students at their dormitory.

The attack was in revenge for an earlier altercation between their colleague and a junior student.

They reportedly launched the attack on the victims after the sirens were signalled for lights out.
They allegedly stabbed some of the victims with knives and struck others with clubs.

They also blurred the vision of their victims with flashlights.

Twelve students were affected by the incident and were rushed to the Potsin Polyclinic for treatment.