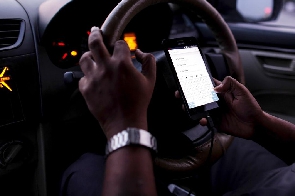 The Kaneshei District has remanded two drivers into police custody for allegedly murdering at least six online application drivers.
The two are Michael Adzormani aged 25 and Alfred Avomyo also aged 32 who are both drivers.

They are believed to be working with a gang who for the past three months, order rides on the online application providers and while on their way, would allegedly strangle the drivers to death and take their cars away.
The Kaneshei District Court presided over by Nana Abena Owusu-Omenyo, adjourned the case to October 19, 2023, after the police pleaded for more time to do further investigations and arrest four other suspect's who are currently at large.