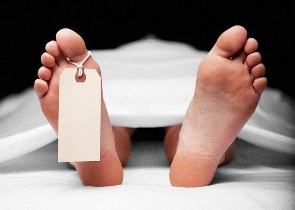 A man believed to be about fifty years on Monday, November 20, 2023, collapsed and died at the Suame roundabout in Kumasi in the Ashanti Region.
According to eyewitnesses, the deceased alighted from a bus thought to have arrived from the Northern Region, but suddenly couldn't control himself and fell to the ground.

Fearing he was suffering from epilepsy and they believe that the disease is transferable, bystanders looked on as he laid prostrate and motionless.
Few minutes later, some persons drew near to him and was found not breathing.

The police was called in and the deceased was conveyed to the Komfo Anokye Teaching Hospital where he was pronounced dead on arrival.