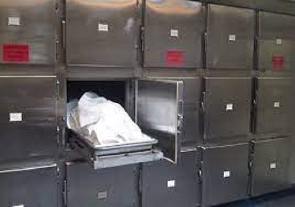 In 2008, there was a time when some recalcitrant bus 'trotro' drivers and their conductors were given some stiff punishment following their violation of some traffic rules.
Drivers who parked close to the 37 Hospital entrance instead of driving to the bus stop to pick up or drop off passengers were detained by military guards at the hospital.

These drivers took turns implementing various punishments they were given by the military guards.

A Ghanaiantimes report published on July 7, 2008, indicated that while some of these offending drivers and their mates were made to arrange dead bodies or mop water on the floor, others were made to weed around the mortuary among others.

Paul Twum, a driver's mate, told the Times, "One soldier hit my chest and forced me to arrange bodies".

"They made me carry a dead child on my chest as if I am carrying my child," said Kwesi Daniels, a driver who suffered the ordeal said.

Yet another driver, GhanaianTimes reported, accused the guards of making him fondle a dead woman's breast.
One female Lietenant-Colonel (name withheld) explained that the drivers were being punished because they had been stopping close to the entrance of the hospital instead of going to the bus stop.

That practice, she said, usually created congestion at the entrance which posed problems, for the hospital, especially when ambulances were moving in and out.

In her defense, however, she directed that offending drivers be given work to do but did not follow up on the kind of work they were made to do.

The Commander of the hospital, Brigadier-General Wadhwani, however, queried the mortuary attendants who had assisted in punishing the said drivers and condemned the actions.

WA