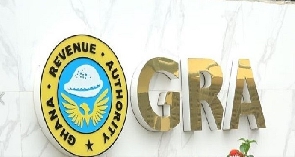 The Abbosey Okai Spare Parts Dealers Association in the Greater Accra Region has expressed its concern and frustration over an ongoing compliance and invigilation exercise conducted by the Ghana Revenue Authority (GRA).
The association has accused the GRA of intimidation and disrespect toward its members. It also plans to hold a demonstration and close down shops in protest.

In a letter circulated by the GRA, the tax authority informed the spare parts dealers about the compliance and invigilation exercise.

However, the association views these actions as unnecessary and intrusive, leading to feelings of intimidation among its members.

The Association expressed its frustration with the GRA in a statement signed by the Chairman of the Association, Mr Takyi Addo dated Sunday, October 1, 2023.

According to the statement, spare parts dealers have a long history of being law-abiding citizens, providing essential services to their fellow citizens.
The statement argues that the GRA's presence in their shops from morning till closing time is excessive and creates an atmosphere of harassment.

The association claims that the GRA is deploying various forms of intimidation, harassment, and threats under the guise of revenue collection.

To express their displeasure and send a strong message to the government and the GRA, the spare parts dealers have decided to close down all their shops during a planned demonstration.

The association is, therefore, calling on all Ghanaians to join them in speaking out against what they perceive as unfair treatment and harassment of traders.

The members are demanding a thorough review of tax policies, a reduction in import duties, and the abolition of certain taxes and levies on importation.