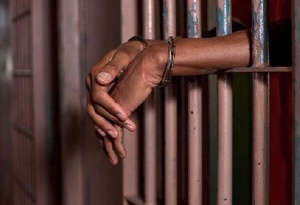 Officials at the Nsawam Prisons have disclosed that the five candidates from the Prisons that sat for this year's Basic Education Certificate Examination, BECE came out with flying colours.
According to the officials, the five students made grades from 10-15 after they were provided with tution by the Prison's school.

However, the inmates although put up a good show by passing with flying colours, their academic future has to hold on because they cannot have the opportunity to continue to the Senior High School level since the Prison's School ends at the Junior High School level.

Speaking on Accra-based Joy Fm, Jonathan Osei Owusu advocated for establishment of a senior high school at the prisons to enable the inmates proceed with their education.
"This is important so that when they come out they will not go back to the same crime to cut down on the recidivism. Regarding the way forward, I will put the call at the doorstep of the Ghana Education Service (GES) and government.

"For that matter getting one senior high school in the prisons to give access to those who have passed will benefit the state and improve its security."