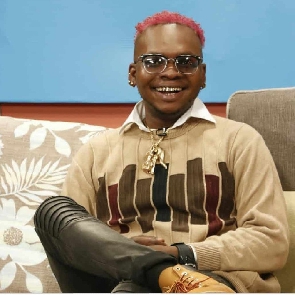 Afia Schwarzenegger's nemesis, Nana Tornado, has reacted to the socialite's sentence by a Tema High Court.
In a video that Tornado shared on Instagram, he made fun of Afia, stating that she couldn't possibly remain silent for the next two years after the court forbade her from engaging in online insults and fights.

"Afia Schwarzenegger, you can't be quiet for two years, the two years the judge has given you to keep quiet, and not insult anyone on social media, you can't.

"The ¢60,000 you were asked to pay, you paid it with ease because it's not a lot of money when you borrow from people," he said.

He further stated that she would have chosen to remain in custody for 10 days if the judge had entirely barred her from using social media.

"You know very well that if the judge had banned you from social media for two years, you would have taken the ten-day jail term without argument. That's why I am saying, if you act smart on this earth, when you see a goat, you will greet it, good morning.

"Ghanaians you've heard of the breaking news already, it's not me, Automatic, that will have to inform you. The judge has judged the case between Afia and Chairman Wontumi. We are winning," Tornado added on January 31, 2023.
Earlier on Tuesday, Afia Schwarzenegger was asked by the Tema High Court to pay GHC60,000 instead of a jail sentence during her contempt case hearing.

In an exclusive interview with Abrantepa, Maurice Ampaw, Chairman Wontumi's attorney, said that part of Schwarzenegger's sentencing included a two-year restriction on social media.


ADA/DA