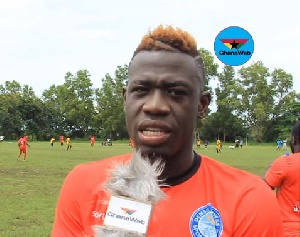 Torino midfielder Afriyie Acquah will not partake in Black Stars Wednesday's friendly clash against Japan after failing to join the squad.
The 26-year-old, who was supposed to join his team-mates in Japan, could not make it as the flight delayed in Accra for close to six hours.

He then decided to end his trip to Japan and join his team mates in Iceland for the last game instead.

Acquah had earlier withdrawn from the squad due to agitations in appearance fees rescinded his decision not to join the Black Stars.
However, the player's dream of joining his team mates in Japan has been dashed and he will have to join them in Iceland.

So far all the 18 players are in camp with Young Boys defender Kassim Nuhu being the latest to have joined camp.