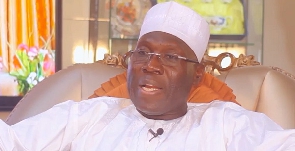 Former NDC lawmaker for Tamale Central, Inusah Fuseini has described as "unfortunate" the excessive vote buying in mainstream Ghana politics.
He said the act is making elections in Ghana "unattractive", adding that if this is not curb, only the rich can successfully win elections.

Mr Fuseini was discussing the aftermath of his party's just-ended presidential and parliamentary primaries on NEAT FM's morning show, Ghana Montie.

He strongly condemned any recorded form of voting buying during his party's internal election and hoped the act will not be repeated in subsequent elections.
"We have to eradicate that," he told host McJerry Osei Agyeman this morning, Monday, May 15, 2023.

Listen to interview: