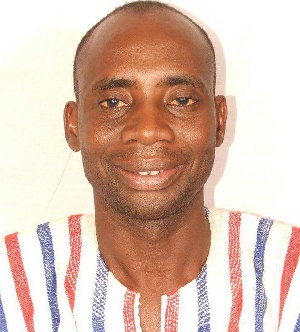 Massive agricultural production and rural industrialisation will go a long to curb rural-urban migration in Ghana, according to Deputy Minister-designate for Food and Agriculture, Dr. Sagre Bambangi.
According to him, young men and women migrate from the northern part of Ghana to the South because of push factors like lack of employment opportunities.

Answering questions at the Appointments Committee of Parliament during his vetting on Thursday, Dr. Bambangi emphasized that provision of jobs through agriculture and industrialisation will the solution to his problem.

He said the governing New Patriotic Party (NPP's) planting for food and jobs programme is vital project to create employment in the rural communities.
Dr. Bambangi added that the NPP administration's "one district, one factory' policy and other pragmatic programmes would help provide the needed jobs in the rural areas and this will help reverse the migratory trend.

President Nana Akufo-Addo's administration has launched a comprehensive 'planting for food and jobs' programme under the Ministry of Food and Agriculture that is intended to recruit young people to plant food crops to increase agricultural production and create more jobs for the people.

Over 100 young graduates have so far been recruited with thousands more expected to be employed to undertake the project.