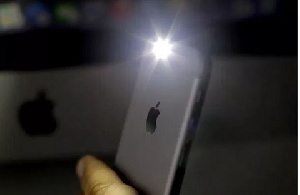 Nurses at the Akrodie Health Centre in the Asunafo North Municipality of the Brong Ahafo Region are forced to use mobile phone torchlight to deliver pregnant women due to lack of a standby generator.
According to the health officials, they always have to rely on lights on their mobile phones to administer healthcare to patients anytime they are hit by power cut.

The midwife-in-charge of the maternity ward at the Akrodie Health Center, Ms. Victoria Pormaa Kyeremaa, said the situation is affecting quality healthcare delivery at the facility.

"Our main problem here is our lighting system," she said, indicating that "in case there is light off, you have to use your phone light for delivery, which is very bad and unacceptable in the profession.
"We don't do delivery in darkness, in case there is a problem with the patient, you would not know. There should be adequate lighting before you attend to a patient, it is headache I'm going through as a midwife," Ms. Kyeremaa lamented.

She appealed to authorities to come to the aid of the health centre.