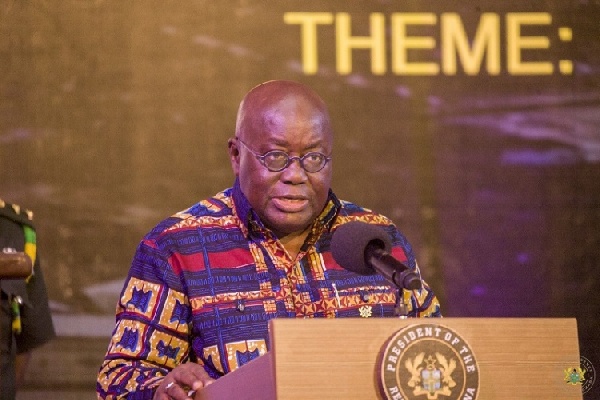 President Nana Addo Dankwa Akufo-Addo has promised to operate an open governance system that will make activities of government accessible to the citizens.
Speaking at an Open Data Conference in Accra, President Akufo- Addo called for expeditious passage of the Right to Information Bill which he describes as long over due.

Open Data signifies free access to data by everyone to use and republish without restrictions from copyright, patents or other mechanisms of control.

Government signed up to the Open data initiative in 2012 to create a community of data suppliers and users.

President Akufo-Addo said there have been great strides developed countries largely due to the deployment of critical data.

He said for Africa to become integral part of data revolution, there is the need to embrace the Open Date Initiative and improve data literacy of its citizenry.

President Akufo-Addo charged the Ministry of Communication to remove all bottlenecks in the implementation of open data system.
He encouraged the citizenry to hold government accountable to ensure greater transparency.

He said open data must work in Ghana for the benefit of the citizen.

He noted that government will establish a Open Data Institute to promote education, management and use of open data.

The Minister of Communication, Ursula Owusu Ekuful said her Ministry will address legal and technical challenges with the open data initiative.

The five (5) day conference brought together 600 experts, representatives of the international development agencies to discuss how to fast track the implementation of an open data system in Accra.
Send your news stories to and features to . Chat with us via WhatsApp on +233 55 2699 625.