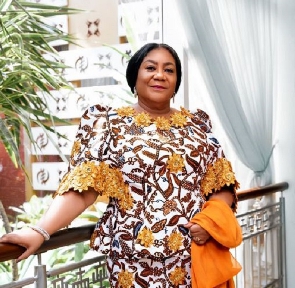 Ghana's President Nana Addo Dankwa Akufo-Addo has celebrated his wife, Rebecca Akufo-Addo on her 72nd birthday.
Nana Addo took to Facebook to say happy birthday to the First Lady of the land.

"Happy Birthday to my beautiful Rebecca ", he said.

Rebecca Akufo-Addo became First Lady after the President won the December 7 election in 2016 and was subsequently sworn in President on January 7, 2017.

She is using her Office to champion the cause of women and children and as an Ambassador for the fight against cancer.
Rebecca Akufo-Addo was born on 12 March 1951.



YNA/KPE