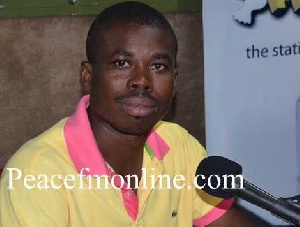 PPP Communicator, Charles Owusu has commended the President-elect Nana Addo Dankwa Akufo-Addo and the New Patriotic Party for their victory in the 2016 Presidential and Parliamentary elections.
Speaking on Peace FM's 'Kokrokoo', Charles Owusu believes the NPP government led by Nana Addo will indeed deliver on their promises and cause a major wave of development in the country.

He was hopeful of good governance because to him, the nation has experienced the NPP regime before under the erstwhile Kufour government which put pragmatic measures in place to develop the economy.

He further asked for wisdom for Nana Addo to steer the affairs of the economy in his four-year term.
Charles Owusu also advised the President-elect not to replicate the mistakes of the President John Dramani Mahama, stressing that his administration should reveal the amount of rot that the NDC government has created.

He noted that President John Mahama and the NDC will not leave government without thorough scrutiny into their financial misappropriation and mismanagement of national resources.