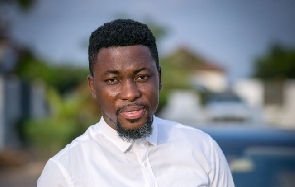 Fierce critic of the governing New Patriotic Party (NPP) Kwame Asare Obeng has alleged that for fear of losing this year's presidential election, President Nana Addo Dankwa Akufo-Addo has allowed powerful members of the New Patriotic Party (NPP) to carry out illegal mining unhindered.
According to him, the president who had promised to end 'galamsey' even if it would cost him his Presidency, has had to abandon the fight for fear of losing in this year's election hence, the massive resurgence in the practice which devastates the environment.

He made the comment following reports by the Forestry Commission that powerful persons are behind the more virulent recurrence of 'galamsey' especially in the Bekwai Forest Reserve in the Amansie Central District of the Ashanti Region.

"The Forestry Commission says unseen powerful persons are behind the resurgence of illegal mining in some forest reserves in the country."

"One of such affected forest is the Bekwai Forest Reserve in the Amansie Central District in the Ashanti Region, where illegal miners have destroyed about 7 hectares of land."

"Please go straight to the point. NPP big men have taken over concessions and are now the kingpins of 'galamsey'. H.E Nana Addo is very much aware of what is going on but he has been lied to that he would lose the election if he continues his 'galamsey' fight. Because he is more interested in the next election than the next generation, he has turned a deaf ear," he wrote on Facebook.

He wondered why the president would put his winning election ahead of the future of the country.
"That is why I keep asking, Nana, at your age, what will happen if you save the environment and lose the next election?," he quizzed.

In 2017, the NPP government launched several initiatives to fight the menace of 'galamsey' but the efforts have stalled as the practice is back in full force.