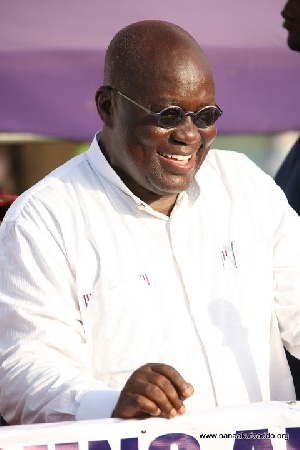 The President-elect Nana Addo Dankwa Akufo-Addo is expected to pay a courtesy call on the Western Regional house of Chiefs on Tuesday December 27, 2016 as part of his thank you tour after winning the 2016 elections.
Nana Akufo-Addo will be seeking the support of the traditional rulers as he climbs the presidency on January 7, 2016.
He is expected to be accompanied by his party executives New Patriotic Party (NPP) and party bigwigs.