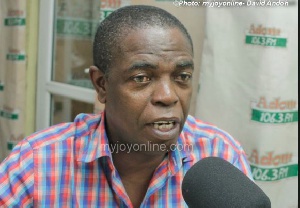 President Nana Akufo-Addo has proposed legislation to Parliament to designate 4th August as Founders' Day.
If the legislation becomes successful, it means both 21st September which marks Kwame Nkrumah Memorial Day and 4th August will be observed as public holidays, Communications Director at the Presidency, Eugene Arhin noted in a statement.

The President's proposal has since attracted strong opposition and dissenting views from the Minority and Nkrumahists in the country.

Speaking on Peace FM's "Kokrokoo", an Nkrumahist and a seasoned journalist Kwesi Pratt sought to disclose some blazing facts about the President.

In few words, Mr. Pratt stated categorically that the President, Nana Akufo Addo was a member of the Convention People's Party which was founded by Dr. Kwame Nkrumah.
He noted that the President belonged to a very "radical wing" of the party called the National Association of Socialist Students and was so instrumental that he became a target during the 1966 coup.

"His Excellency President Nana Addo Dankwa Akufo-Addo was a staunch member of the CPP, in fact, until February 24, 1966. Everything that the CPP did and didn't do well, he was part of it. He wasn't just a member of the CPP. He belonged to the radical wing of the Convention People's Party...He was so important to the CPP and he was so radical that when those who staged the February 24, 1966 coup were looking for people to arrest, Nana Addo's name was listed".

Kwesi Pratt made this known while expressing dissenting views regarding the President's proposal for 4th August to be passed by Parliament as Founders' Day.