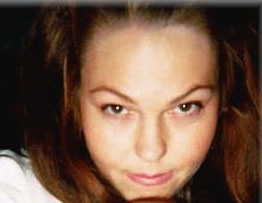 Tue, 11 Apr 2006 Source: Chronicle
ALEXANDRIA ANANE, mother of Nicholas Anane and former mistress of Road Transport Minister, Dr. Richard Anane, has indicated that she had told the Commission on Human Rights and Administrative Justice (CHRAJ) in her video conference testimony in the matter of corruption, conflict of interest and abuse of office against the minister that she never received a total sum of $90,000 from the minister on one occasion.
Speaking on Radio Gold's programme in Accra on Thursday after her testimony the previous day, Alexie said she told to the Commission that though she had received money from the minister through various means, it was never an amount of $90,000 in bulk or even on a monthly basis, but over a four-year period.

She said, "Richard never handed me $90,000."

According to her, she furnished the Commission with all necessary documents such as her bank statements and others that could be of about a thousand pages long. She indicated she was mainly questioned on issues bordering on her relationship with the minister, transfer of monies to her, how she knew those through whom the monies came and where they were coming from, among others.

Alexandria, who stressed on the radio programme that her name was Alexandria Anane and not O'Brien, said she felt safe, relaxed and secured with the process due to the choice of venue and described members of the panel and both counsels as being "pretty professional" with the conduct of proceedings on the first day of testimony.

She further stated that although there were a few technical problems and there wasn't enough time to round up her evidence or to be cross-examined by the six-member team for the minister, there was no language barrier.
"Everything was clear even though there were few times that we had to repeat things," she said.

As to why she was unable to come to Ghana to testify as had been anticipated, especially upon the Commission's arrangements to facilitate her presence here, she said it was for her personal security and also upon advice from parties such as former heads of government agencies and lawyers among, others.

She noted that after in-depth thought, it was decided that it would not be safe for her to come and testify in person, especially when the honorable minister still remained in office and had the president's backing.

She also mentioned that she had to take care of her work since she had so much to accomplish for people all over the world.

She further explained that she could not be too far away from her son, whose safety and well being relied on her as a parent, since all parental duty and responsibility fell on her with no or very little support from the father.
She was however not in total support of the counsel for Dr. Anane's application for a closed-door session, which the Commission granted. She explained that she did not see how any of her testimony bordered on the national security of either Ghana or the United States.

In her opinion, she thought the Commission would have allowed all the questions they thought bordered on national security in the early stages and then let the media in on proceedings.

"Originally when I came in, I was fully prepared and told the Commission I wanted an open hearing where the media would be there to hear what I have to say," she affirmed.

It would be recalled that a section of the media that went to cover proceedings on Alexandria's testimony last Wednesday at the Ghana Institute of Management and Public Administration (GIMPA) were barred from the proceedings.

After keenly following events of the hearing and dully reporting on the process from the very first day, the journalists were sorely disappointed at the Commission's decision to hold the day's proceedings privately, in view of the fact that the woman, who is considered as star witness and whose turn it was to testify in the matter, had been given much prominence.
"They swerved us," is how they described the day's turn out due to the change of venue for the video conferencing testimony from the Commission's premises to GIMPA without prior notice.

"I got to the Commission at the fixed time, 1pm, only to be told that the day's proceedings were to take place at GIMPA," one journalist intimated.

They therefore left dissatisfied with the Commission's assurance that they would do their best to have the recorded testimony screened to them at the Commission as soon as possible.

In conclusion, however, Alexandria maintained that she became 'Alexandria Anane' prior to the birth of Nicholas when she went through the necessary legal process for the change of name. She explained that this was also due to the minister's pledge to have their relationship legalized way back in November 2001.
Source: Chronicle
Related Articles: