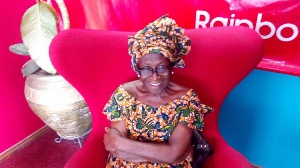 A member with the Council of Elders in the Convention People's Party (CPP), Madam Lucy Animwaah Anim has appealed to those in authority to allow students seeking knowledge about the history of the country to do so devoid of distortions.
Speaking on Accra-based Okay Fm on proposition by the president to change the founder's days from September 21, to August 4, she said "New King new law. That is all I can say because I do not want to comment further on this matter. Let the children of the country know their true history. Osagyefo Dr Kwame Nkrumah is the founder of Ghana and the status quo must remain", she said.

The 78-year old former lawmaker from the Brong Ahafo Region said every government can decide to manipulate with the days but the truth will always stand out.

Meanwhile, the National Chairman of the People's National Convention (PNC), Bernard Mornah has said Ghanaians did not vote for the ruling New Patriotic Party (NPP) because they are interested in more holidays.
"Ghanaians did not vote NPP because they wanted holidays, they voted for them because they want jobs especially the youth. So President Akufo-Addo must concentrate on providing them with jobs than creating more holidays", he revealed

There is a raging public debate over a proposition made by President Nana Addo Dankwa Akufo-Addo for a change in the founder's day from September 21 to August 4.

President in a latest release issued by the Director of Communications, Eugene Arhin is advocating a date change arguing that the new day will serve two purposes by honouring all those who contributed to the independence of the country.