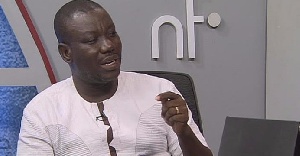 Member of Parliament for Bolgatanga Central, Isaac Adongo has expressed his thoughts over the hailing of Mr Martin Amidu as special prosecutor, as he has sworn into office on Friday, February 23, 2018 .
He described the hailing of Martin Amidu as unnecessary since he was not the only one going to do the job and also the National Democratic Congress does not have any problem with his appointment.

The member of parliaments view comes on the back of the recent appointment and swearing in of Martin Amidu on Friday February 24 2018 after his approval from the appointment committee and parliament.