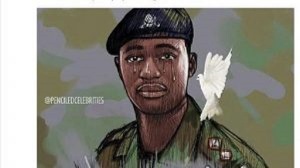 Ghana should brace herself for something worse than what befell the late Major Maxwell Adam Mahama at Denkyira-Boase if the current trend of happenings is allowed to continue, Member of Parliament (MP) for Bongo Constituency, Edward Bawa has warned.
"If we are not careful it will happen again and this time worse than what we saw. When you realize that the society decides to bring about instant justice it is because they are beginning to lose hope in the security agencies and justice delivery. They believe criminals handed over to the police are easily freed so they begin to wonder what they can do in such cases which results in the instant justice. There have been instances where armed robbers are arrested and the next minute are freed and still go back engaging in the same crimes", he revealed

According to him pragmatic steps must be taken to work towards assuring the populace by both the security agencies and the judiciary that they are indeed up to the task and will be able dispense justice where it is required.

He however condemned mob injustice in the country but said it will only be properly dealt with if state agencies are seen discharging their official duties analytically.

Major Maxwell Adam Mahama, who was the Commander of a military detachment stationed at Denkyira-Boase in the Upper Denkyira West District of the Central Region, was lynched by residents after they suspected he was a robber.

52 suspects have so far been arrested in connection with the incident and have been remanded by an Accra Central District Court including; Akwasi Baah, Solomon Sackey, Kwame Agyei, Joseph Appiah Kubi (aka Kum Dede), Akosua Takyiwaa (aka Maabono), Esther Dauda (aka Asha) and Michael Kumah (aka Kojo Anim) to reappear on June 21, 2017.