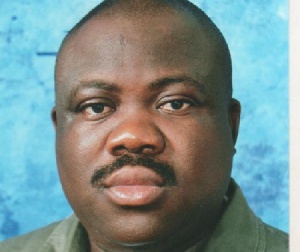 A Deputy National Organizer for the opposition National Democratic Congress (NDC), Joshua Hamidu Akamba has described President Nana Addo Dankwa Akufo-Addo and his appointees as anti-Christ.
''We are in trouble and darkness. The anti-Christ are governing Ghana. The anti-Christ are governing this country,'' he said.

He told Kwame Tutu on Rainbow Radio 87.5FM that, the NPP is good at rigging elections and incompetent at governing a nation.

When the host told him that his comments were not tasteful, he insisted that, the anti-Christ is ruling Ghana.
The maverick politician said the NPP have no shame for deceiving Ghanaians. The current administration he said has treated our institutions with no respect and under the NPP today, the police and military have been rendered useless.

He said instead of protecting the integrity of the police, the police have been made so cheap because of politics.

According to him, we should be crying for mother Ghana because the challenges we are going through will only get worse under the NPP.