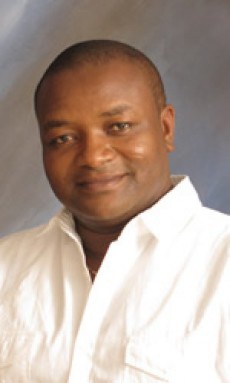 Fri, 13 Jul 2012 Source: radioxyzonline
An aggrieved group within the People's National Convention (PNC) has given the presidential candidate, Hassan Ayariga, a 14-day ultimatum to render an unqualified apology to the national executives of the party or resign for what it calls an embarrassment to the PNC.
The group has chided the flagbearer for his visit to the airport to welcome the President Mills.

They also say their flagbearer's comments about the formation of the National Democratic Party (NDP) and his inability to move to the constituencies to campaign are critical issues of concern.

National Co-ordinator for the group, Atik Mohammed, told XYZ News the posture and actions of Mr. Ayariga smacks of one who does not have the interest of the party at heart to maximise its fortunes at the December polls.

"Ever since he was voted for, he has never been to the constituencies to thank them for voting for him. If he is a private person and he decides to go and welcome the president, we would not have a problem with that but he is a flagbearer for this year's election"

Atik Mohammed said Mr Ayariga has refused to take any advice from the group and that this is the best way they think the party can be rescued.

"His actions must be to ensure that the PNC progress," he opined.
But aide to Hassan Ayariga, Adam Akane, describes the call by the group as baseless and laughable.

According to Mr. Akane, the flagbearer of the PNC only thought it wise to demonstrate to the youth that politics is not about acrimony when he met President Mills at the airport.

"He found that as [necessary] to come out and demonstrate to the youth out there that politics is not about war, politics is not about violence. This is a man who is bringing a new dimension of tolerance," he posited.

He denied the fact Mr Ayariga is not touring the regions to thank the officials saying Mr. Ayariga has been to various regions in the country since he won the flagbearership race.

"If someone is not committed to the moving forward of the PNC he will not commit his resources putting up billboards and and putting up campaign offices."**
Source: radioxyzonline