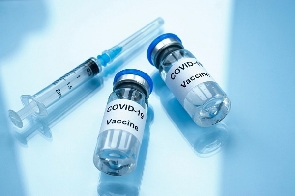 The Ashanti regional Directorate of the Ghana Health Service (GHS) has recorded Covid-19 vaccination of about one million eight hundred twenty five people instead of about four million four hundred and eighty two thousand people target.
So far two million five hundred and eighteen thousand have received a single dose of the COVID-19 Vaccination.

This means the fully vaccinated population for the region against CoronaVirus disease is about 56.7% below the region's target of over 70%.

Despite the Ashanti region failing to achieve its COVID-19 vaccination target of over 70% of the population, the region is second across the 16 administrative regions with a coverage range of 56.7%.

The region recorded its first case on 13th March 2020 in Kumasi and Obuasi Metros while vaccination commenced a few days within the same month.
Addressing a news conference in Kumasi, Ashanti regional Director of the GHS, Dr. Emmanuel Tenkorang said, although COVID-19 is no more a global pandemic he stressed that the disease has come to stay hence the need for the public to still take the vaccine.

He explained that since the region has not covered over 70% of the target population for vaccination against the virus the region does not have head immunity against the deadly virus.

Dr. Tenkorang disclosed that vaccine hesitancy as a major challenge the Ghana Health Service is facing in the region.