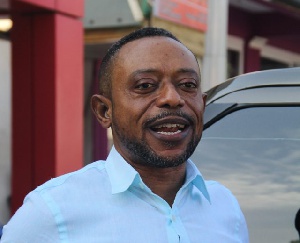 The Ashanti Youth Association (AYA), a pressure group in Asanteman, has declared 'war' against Rev. Owusu Bempah.
The group has vowed to descend heavily on the man of God should he prophesy about the Asantehene, Otumfuo Osei Tutu II.

According to AYA, Otumfuo has traditional priests who are powerful than Owusu Bempah so Otumfuo doesn't need his prophesies.

Osei Kofi, a top member of AYA, warned that if Rev. Owusu Bempah ignored their warning, they would descend on him.

Rev. Owusu Bempah, described by many as controversial, is the leader of the Glorious Word and Power Ministry.

The man of God is noted for coming out with prophesies, which have been tagged as "Doom prophesies" on the eve of every New Year.
His church was recently attacked by angry Zongo youth when he prophesied that the Chief Imam, Sheikh Nuhu Sharubutu, will die this year.

Osei Kofi said that members of AYA would not take it lightly if the man of God decides to prophesy about the Asante monarch.

"We will make sure that he is banned from Asanteman should he extend his doom prophesies to the Asantehene.



"Rev. Bempah is causing unnecessary fear and panic with his doom prophesies and we shall not allow him to do that to Otumfuo.
"What powers does he possess to prophesy about Otumfuo. If he prophesied about Otumfuo again we shall deal with him".

Osei Kofi said it is about time the security agencies pounced on some pastors for taking the citizenry for a ride.