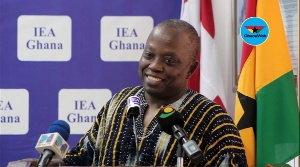 The Audit Service has stepped up moves to retrieve huge sums of money from public officials and individuals who have been surcharged for misapplying state funds.
Speaking on Radio Ghana's Current Affairs Program, "Behind The News", the Assistant PRO of the Service, Bernard Asare Koduah said based on the Supreme Court's directive which gives them additional power, the Service will not rest on its oars in retrieving all monies owed the state.

He noted, however, that the major problem confronting the process is the country's addressing system and the difficulty in locating culprits.
A member of the pressure group, ''Citizens Movement Against Corruption" Edem Senanu applauded the move by the Audit Service, saying it is a good precedent. He said the effort must be mantained to safequard the public purse.