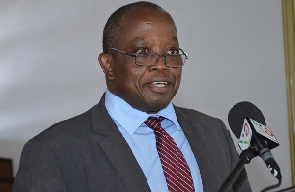 The Office of the Auditor-General has announced a resumption of the collection of Assets and Liabilities Declaration forms.
The office of the A-G, in a statement, reminded public officeholders to make available to the service, all completed forms in accordance with Article 286 of the 1992 Constitution and the Public Holders (Declaration of Assets Disqualification) Act, 1998 (ACT 550).

The statement said all completed forms must be returned to the legal services offices (Room 22 old block), of the Audit service at Ministries Block 'O' Accra.
The Office of the A-G suspended the collection of the Assets and Liabilities Declaration Forms in a bid to curb the spread of COVID-19 during the heat of the pandemic in March this year.