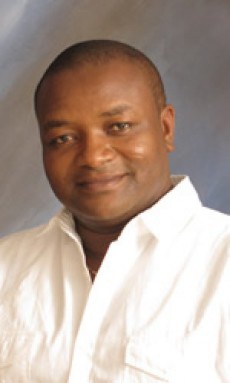 Thu, 1 Nov 2012 Source: Daily Guide
The People's National Convention's presidential candidate, Hassan Ayariga's appearance at the Institute of Economic Affairs (IEA) debate will remain a lasting memory for most Ghanaians.
The 40-year-old presidential candidate's responses to queries at the encounter left many laughing their hearts out as they wondered if he prepared for the programme.

Intermittently, the moderators had to plead with the audience to stop laughing as the programme was being aired live on various television and radio networks nationwide.

The PNC flag bearer's responses made laughter simply irresistible. Ayariga, in his response to a question on the transformation of the economy, indicated that he would solely rely on the youth as they were the engine of growth.

According to him, a PNC government, under his watch, would invest heavily in youth capacity building and provide start-up capital as many infant businesses started with business capital and no working capital.

"It is therefore not surprising that in Ghana when businesses start and are not able to make profit within the shortest possible time they start crumbling because there was no fund to keep it even without profit," he noted.
He promised to protect Ghanaian small and medium enterprises against foreign invasions by companies supported by their respective countries.

On his health policies for the country, the PNC leader stated that he would encourage contraceptive use as a way of checking the population, attracting a loud roar from the audience.

As if that was not enough, Mr. Ayariga stated, "We will encourage the salaries of doctors and nurses so they remain in Ghana and we will export brain drain ."

The obviously elated Ayariga decried Akufo-Addo's free Senior High School (SHS) policy, saying if currently there were 800, 000 pupils attending SHS because it was not affordable, a total of over 2 million would soon fill up schools because it would be free.

That, he noted, would largely affect the quality of products schools would churn out as there would not be adequate teachers for the teeming numbers.
His stance however is at variance with his party's position which says the party will provide "free quality and accessible education from the basic level to university."

He received the moral support of his wife even as members of his party failed to comment on his performance at the close of proceedings.

Top on the agenda of various social networks and media houses across the country was how the Bawku-born Hassan Ayariga fared at the debate.

In a question posed on a social media network about the performance of the candidates, these were some of the comments made about Mr. Ayariga.

"Hassan Ayariga did well. His display was best fit for an intelligent class-six prefect.
"I think Ayariga should have been given the opportunity to phone a friend or go for 50/50, or use the audience."

Another said, "IEA should give a special platform to Hassan Ayariga to allow him to tell us exactly what he wanted to say at the debate.

"He was extremely dull, lacked the confidence of a leader, clarity of thought was a problem and has no vision to inspire hope for the future."
Source: Daily Guide