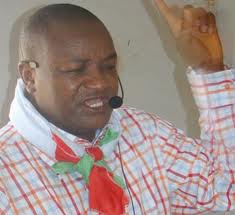 Wed, 18 Jul 2012 Source: radioxyzonline
The Presidential candidate of the People's National Congress (PNC) Hassan Ayariga has pledged to bring back the operation 'Feed your Self programme' if elected president.
The operation feed yourself was introduced in the Acheampong era and according to Mr. Ayariga, he will improve it for it to become a major source of food production for Ghanaians.

Mr. Ayariga said this when he took his turn at the IEA's presidential debate on Tuesday evening.

He also pledged to strengthen technical and vocational training to de-emphasize the concentration on white collar jobs.

According to Mr. Ayariga he will focus on the agricultural sector and improve the current cocoa production from 1 million tonnes to 1.5 million tonnes.
He pledged that the PNC will also expand shea butter industries to create more jobs for the people especially the women in the North.

"Ladies and gentlemen, agriculture still remains the main stay of a nation's economy; the agriculture sector given the right attention has the fastest and highest potential for creating jobs.

"Increase in incomes, eradication of poverty, boost in foreign exchange earnings through exports and above all the food security of our people.

"As part of our rehabilitation and redirection policy, the PNC administration will revisit the operation feed yourself programme era and find out what went wrong and explore ways of repackaging it to make it a flagship to solving the food security needs of the country" the PNC leader said.**
Source: radioxyzonline