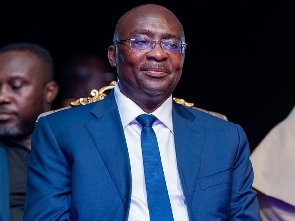 Vice President, Dr Mahamudu Bawumia has called on management and boards of State Owned Enterprises (SOEs) to aggressively review their activities to fulfill the aspirations for which they were established and also contribute their quota to national development.
Dr Bawumia underscored that a well-focused and managed SOE is crucial to sustained national development, and it is important that the management of such entities live up to expectations.

The Vice President said this when he opened an ultra-modern Head Office for the Bulk Oil Storage and Transportation Company Limited (BOST) in Accra on Wednesday, March 15, 2023.
He expressed delight that between 2017 and now, 13 out of the 15 defective tanks of BOST have been repaired, all four river barges have been fixed, all pipelines which were out of service have been repaired whilst obsolete pumps, meters, and loading arms have been replaced at BOST depots.

He also lauded management of BOST for its turnaround-yielding profits.