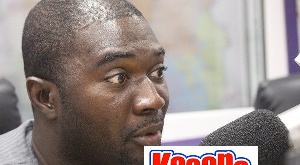 The Bulk Oil Storage and Transportation Company (BOST) has served notice it will institute legal action against the Executive Secretary of the Chamber of Petroleum Consumers (COPEC), Duncan Amoah for defamation.
According to BOST, Mr Amoah by his unsubstantiated claims against its Managing Director, Albert Obeng has adversely affected the reputation of the latter who has distinguished himself creditably since assuming office.

The Executive Secretary of COPEC, Duncan Amoah, claims his life is in danger after he uncovered an alleged shady deal at BOST and has vowed to follow up on the scandal even if that wreaks danger to his life as a citizen of the country.

He asserts that some unidentified assailants allegedly linked to Mr Obeng have vowed to eliminate him in three days and has consequently reported the matter to the police but that notwithstanding he'd also taken some "personal security" measures to ensure his security is not compromised.

COPEC has uncovered an alleged sell-off of 1.8million barrels of crude oil by BOST, causing the state to lose about 5.3 million dollars.
But addressing the Media on Tuesday, Head of Fuel Trade at BOST, Albert Mantey said his outfit takes a serious view of the allegation made against their boss and will resort to the court for Duncan Amoah to prove his case.

"If somebody threatens you that he'll kill or harm you, the law is clear, you have to go to the Police Station and that person will go and sign a bond. Duncan Amoah claiming he's been threatened and is still walking around is worrying. We have given the matter to our lawyers, whoever threatened him will now have to go through the law to answer those questions."