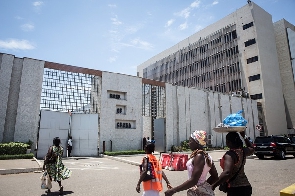 The Bank of Ghana (BoG) has described reports regarding the issuance of GH¢500 coins as false.
According to the Central Bank, there is currently no intention to issue higher denominations in the interim.

The Director for Currency Management at BoG, Dominic Owusu, made the statement in response to claims that the bank was making plans to introduce a GH¢500 coin.

"When there is a currency issuance or change, the Bank of Ghana will come with an appropriate press release to inform the public. We saw on social media that the central bank will issue a GH¢500 note or coin but the bank has not done any such thing. So, it's not true," he was quoted by myjoyonline.com.

Dominic Owusu also noted that before any currency introduction or withdrawal of a currency, proper consultation and due processes are initiated and followed through.

He used the opportunity to also note that the unpopular one pesewa coin is still a valid legal tender that must be accepted by all.

"That's why we are here, so help us to circulate the information that those coins are still legal tender and must be used for transactions. The central bank has not demonetized the one pesewa coin," he maintained.
"We want the education out there for people to learn how to handle the cedi not to worn out. That's why you journalists are here and I want you to help the central bank in that quest. The bank is also doing its part and will make sure all is done to save the cedi", he added.

Watch the latest edition of BizTech and Biz Headlines below:







SSD/MA