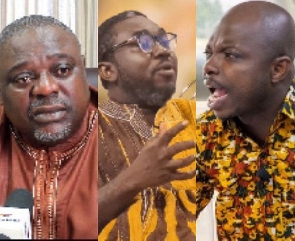 Calls for the arrest of the Minister for Food and Agriculture, Bryan Acheampong, have heightened following his "NPP will remain in government at all cost" statement.
Many Ghanaians are saying that the only reason the minister for food and agriculture has not been arrested or invited for questioning by the nation's security apparatus is that he is an appointee of the Nana Addo Dankwa Akufo-Addo government.

Some have cited examples of critics of the government and members of the opposition National Democratic Congress (NDC) being arrested for saying they would "take power by force."

This article looks at the reasons why some Ghanaians were arrested for saying they would "take power by force" to gauge if the calls for Bryan Acheampong's arrest are justified.

What Bryan Acheampong said: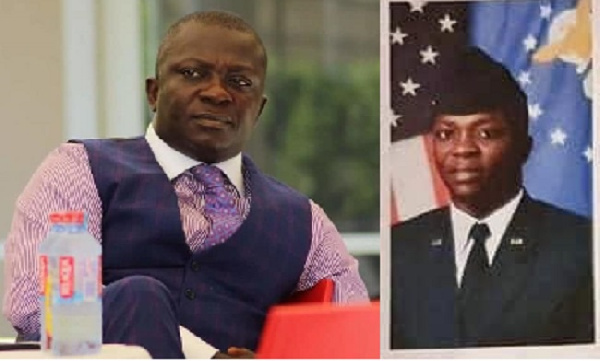 Bryan Acheampong, after a walk dubbed "Walk to Build A Better Ghana" with a multitude of New Patriotic Party (NPP) supporters at Mpreaso-Kwahu in the Eastern Region on Saturday, April 8, 2023, stated that the ruling NPP will never hand over power to the opposition NDC in 2025.

He cautioned that the NPP will show the NDC that they have the "men" should they try to use threats and violence in the 2024 presidential and parliamentary elections.

"NDC party will collapse. If the NDC dares to use threats, violence, and foolishness in the 2024 election, we will let them know we have the men. We will show them that we have the men.

"We have the men. It will never happen that we, the NPP, will stand on a platform to hand over power to the NDC. It will never happen! We will make sure NPP remain in government at all cost," Acheampong, who is also the MP for Abetifi, said.


Oliver Barker-Vormawor's arrest

The Ghana Police Service on Saturday, February 12, 2022, confirmed the arrest of Oliver Mawuse Barker-Vormawor, adding that he will be arraigned before the court on Monday, February 14, 2022.

According to reports, the activist was picked up by security officers at the Kotoka International Airport upon his arrival in the country on Friday night.

In a statement signed by the Director-General of Public Affairs, DCOP Kwesi Ofori, the police said that the activist was arrested based on a social media post he made.

"Mr. Oliver Mawuse Barker-Vormawor has been arrested by the Tema Regional Police Command following a post he allegedly made on a social media platform to the effect that he would stage a coup himself if the E-levy Bill is passed by Parliament.

"The post contained a clear statement of intent with a possible will to execute a coup in his declaration of intent to subvert the constitution of the Republic of Ghana. He will be arraigned before the court on Monday, February 14, 2022," parts of the statement read.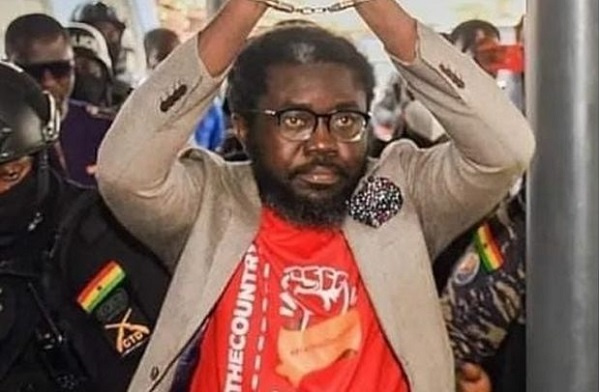 What Barker-Vormawor said:

Oliver Barker-Vormawor, a convener for the #FixTheCountry Movement, said that he will organize a coup in the country if Parliament passes the Electronic Transaction Levy (E-Levy).

He described the army as useless while commenting on some viral photos and videos of an E-Levy cake presented to the Majority Leader, Osei Kyei-Mensah-Bonsu, during his 65th birthday.
In a post on his Facebook timeline, the activist wrote:

"If this E-Levy passes after this cake bullshit, I will do the coup myself. Useless Army!"

Samuel Koku Anyidoho's arrest

The Criminal Investigations Department (CID) of the Ghana Police Service picked up Samuel Koku Anyidoho, on Tuesday, March 27, 2018, for inciting civilians to launch a coup d'etat against the Akufo-Addo government and was charged with treason.

He was arrested at the Press Centre in Accra, where he and several other opposition leaders belonging to the Progressive Forces, were holding a news conference to condemn the government for signing a security cooperation deal with the United States of America.

Anyidoho's arrest followed indications by the then Minister of Information, Mustapha Abdul-Hamid, that Ghana's security agencies must invite the NDC politician over his comment.

He was subsequently released, on March 29, 2018 with no charges.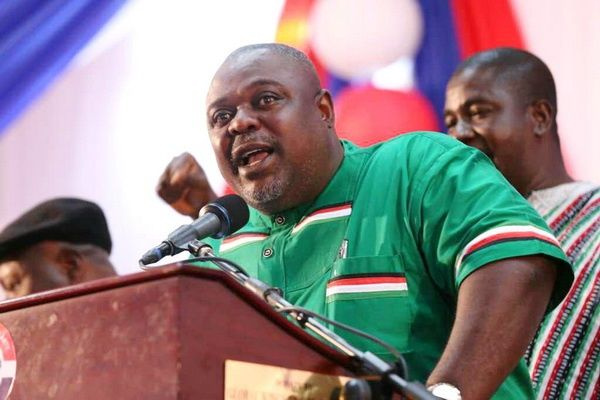 What Koku Anyidoho said:

The former NDC deputy general secretary, in an interview on Happy FM, on Monday, March 26, said: "Somebody should tell Nana Akufo-Addo that history has a very interesting way of repeating itself."
"On January 13, 1972 a certain Col. Ignatius Kutu Acheampong led a movement that removed the Progress Party from power. Busia was the Prime Minister and Akufo-Addo's father was a ceremonial president. Somebody should tell Nana Akufo-Addo that history has a very interesting way of repeating itself.

"There'll be a civil revolt. There'll be a people's movement. During President John Mahama's tenure didn't we receive similar threats from the likes of Let My Vote Count and Occupy Ghana?"

"There'll be a civilian coup d'etat; there'll be a social revolution and the movement is starting on Wednesday. He [Akufo-Addo] will be fed up at the presidency," Anyidoho said.

Abronye DC's arrest:

The Ghana Police Service arrested Bono Regional Chairman of the New Patriotic, Kwame Baffoe alias Abronye DC, in February 2022, even though he did not personally state that he was going to take power by force.

His arrest follows an invitation extended to him by the police in relation to some allegations of a coup plot he made against former President John Dramani Mahama.

But according to the police, "preliminary investigation of his claim has established that his claims against the former President is untrue and is likely to occasion a breach of the peace."

Consequently, the police in a statement said "he has been formally arrested and charged on two counts of Publication of false news and Offensive conduct conducive to breaches of peace."




What Abronye said:
Among several wild claims, the NPP Bono regional chairman alluded that former President John Dramani Mahama has connived with Al Qaeda militants to stage a coup in Ghana.

According to him, the former president in pursuit of the agenda has recruited #FixTheCountry Convener, Oliver Barker-Vormawor to implement the plot through the socio-political movement he leads.

Abronye was speaking on Hot 93.9 FM's political talk show "Dwene Ho Bio" hosted by Agya Wusu.

He made these allegations while commenting on the recent arrest of Oliver Barker following his threat to "do a coup" if the E-Levy bill currently before parliament is passed.

"Mahama and Al Qaeda have connived and are using this man as the frontman. You know this man was a presidential staffer under Mahama? Barker was a presidential staffer when Mahama was president. Do you know that?" he questioned.

Not only was Abronye DC arrested but the host for the programme he was on, Hot FM's "Dwene Ho Biom", Owusu Ansah Bernard, was reportedly invited by the police for questioning.

Watch the latest episode of The Lowdown below:





IB/OGB