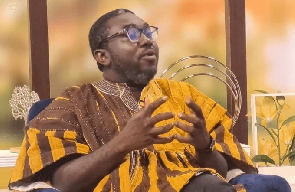 Oliver Barker-Vormawor, the convener of #FixTheCountry, has been charged with two counts of treason felony and has refused to enter a plea in open court.
This was after the prosecution amended their previous charge sheet, which was defective, on the court's orders, and his plea was being taken.

When the case was called and the amended charges were read to him in court on Thursday, June 1, 2023, Oliver Barker-Vormawor exercised his right under Section 238 of the Criminal Offences Code not to respond to the charges.

"Count 1," the Clerk read out, and after the particulars of the offense were read and the Clerk asked, "Oliver Barker-Vormawor, are you guilty or not guilty?" he responded, "I want to exercise my rights under Sections 238 of the Criminal Code not to plead to the charges."

He gave the same response to the second count, which was also a treason charge.
After referring to statutes, the Criminal Division of the Accra High Court presided over by Justice Mary Maame Ekue Yanzu, entered a not guilty plea for the accused on both counts.

The court has set June 7 as the date for jury selection.

His lawyers, led by Dr. Justice Srem-Sai, have also filed a motion asking the court to release their client's passport, which will be heard on the same day.

The accused is currently out on bail.