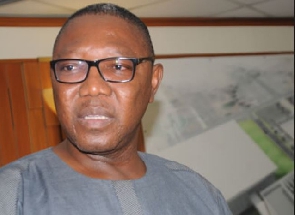 A Deputy Ranking Member of the Education Committee of Parliament says it has become difficult to single out one issue that is worrying as far as the education sector is concerned.
Dr. Apaak says under the incompetent leadership of President Akufo-Addo, almost everything in the sector has become a problem and a threat to the delivery of quality education at all levels.

The MP for Builsa South said there were several challenges confronting the sector right from the basic level to the tertiary level.

Ghana's basic school system, in his honest opinion, is on the verge of collapsing, and the situation is dire, as parents, heads of basic schools, the National Association of Teachers, and other stakeholders will confirm.

He explained that the basic level of education should be the foundation of education, but the government has failed to invest in the basic school level in order for it to function efficiently.

The first point he raised was that school feeding caterers had been on strike for a month over unpaid arrears for work done and the inability of the government to accept their suggestion to increase the cost per head of a pupil under the programme from 97 pesewas to either Ghc3.50p or Ghc5.
He claimed that 97 pesewas were insufficient to feed a pet cat, let alone a child who requires nutritious meals to grow properly.

He lamented that, as food prices rise, the government cannot expect women to prepare nutritious meals for their children on that budget.

The number of students benefitting from the programme, he stated is no mean number, hence the government ought to be guided and address the challenges.

Dr. Apaak, on his second point, reiterated that the government has failed to release funds for the disbursement of the capitation grant.

He stated that due to the government's failure to release the capitation grant, several headteachers have had to purchase items and participate in other activities on credit, and they are being pursued unpaid debts.
He claimed that the capitation grant had not been paid for four terms, which was improper.

He finally addressed the issue of the lack of textbooks in our schools.

He stated that textbooks to accompany the new curriculum should have been produced after the implementation of the standard-based curriculum in 2019.

He stated that, despite the government contracting publishers to produce the textbooks, the government has failed to pay the publishers and printing houses, resulting in only a few and not the full complement for the subjects being produced.

The schools that have received those textbooks do not have the complete set.