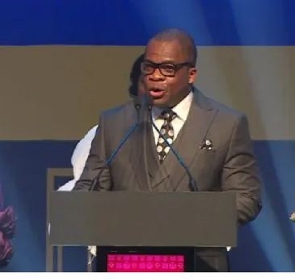 Newly inducted General Superintendent of the Assemblies of God Church of Ghana, Rev. Dr Stephen Yenusom Wengam, has called for a ceasefire in the Bawku conflict.
He has appealed to all stakeholders involved in the matter to work toward peace.

He made the remarks while delivering his address after his induction ceremony.

He stated that the ongoing conflict could corrode the peaceful reputation that Ghana enjoys in Africa if a lasting solution is not found immediately.
"We note with keen interest the withdrawal of the court order issued for the arrest of the new Bawku Naba. This development does not obscure the fact that the Bawku conflict is potentially corrosive to Ghana's reputation as the most peaceful nation in West Africa and second in the whole of Africa".

"No effort should be spared in containing the hyper-sensitive and supremely complex situation which threatens to cascade into security challenges of unthinkable proportions. For the sake of these and in the name of God, we make our most passionate appeal to all sides of the Bawku conflict to yield to persuasive influences of traditional authorities, opinion leaders, prominent citizens, peace activists, security experts, religious figures while pragmatic moves are made to find a durable solution to the conflict."

Several prominent pastors, as well as former President John Dramani Mahama and former Chief Justice Georgina Wood, attended the induction ceremony.