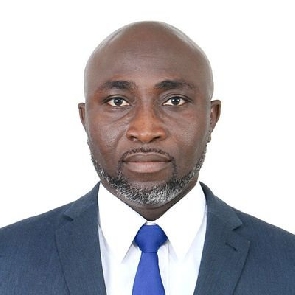 General Secretary of the Ghana Football Association (GFA), Prosper Harrison Addo has labeled critics in the media who pretend to like them when they meet as hypocrites.
According to the private legal practitioner, he has seen a common practice since his appointment three years ago where people sit on radio and TV, insult the GFA and its members but act cowardly when they meet them face to face.

Prosper Harrison Addo made this comment while reacting to the accusation that the members of the Ghana Football Association have turned the Black Stars into a money-making avenue.

"I have seen people insult the GFA and the same people meet the officials and greet them as 'senior or daddy.'
"How can you insult the same person and call him daddy? Sometimes people think when you insult the GFA, you don't insult anybody but there are people who work there so when you say GFA people are thieves, indirectly you are referring to me as the General Secretary."

"Once you can't stand in front of me and say it, don't go on air and say it," he said on Accra-based Angel TV.