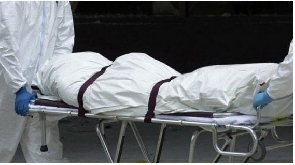 It is no secret that persons who are overly obsessed with wealth are prepared to go at all lengths in order to be rich and those who are seeking power in one way or the other also ready to meets its requirements.
In Ghana it is common knowledge that such persons are always directed by those they seek money rituals from to use human parts in conducting sacrifices to solidify their 'ill-gotten' wealth or power.

MyNewsGh.com had an exclusive interview with a mortuary man of one of the premier hospitals in the nation's capital, Accra who shared his experience.

With more than one and half decades in his profession, Abdul [not real name] revealed to MyNewGh.com people of good standing in society continue to pester him to sell human parts to them with mouth-watering offers just to help them perform certain rituals.
"A lot of them come but I don't give them. The ritualists and people you least expect all come around but I am afraid they will land me in trouble so I don't give in to their demands. Even some time pastors do come but I stand my grounds and refuse irrespective of the amount they offer. I have seen a lot of dead bodies in this world and what I can advise is that human beings should be submissive. The arrogant ones should bear in mind that life is not all about that. I honestly pity such persons", he said.