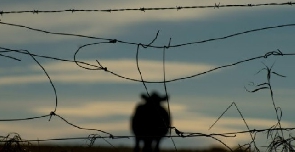 A patient has succumbed to a suspected case of anthrax in the Binduri District of the Upper East Region after consuming the carcass of a dead anthrax-infected cow.
In a statement issued on Friday, 2 June 2023, by the regional health directorate of the Ghana Health Service, Regional Director of Health Services, Dr Emmanuel Dzotse, said on 1 June 2023, they received notification of two suspected cases of anthrax with one death in the Binduri District "following the consumption of dead cattle".

"In all, four cattle have died in the affected community," the statement noted.

The directorate reported that: "So far, 11 suspected cases have been identified, and contact-tracing efforts are underway in the affected community."
The directorate warned all the neighbouring districts, especially those sharing borders with Binduri, to be on high alert and intensify surveillance activities to prevent the further spread of the disease.

It noted that samples from all the suspected cases for testing and treatment with Ciprofloxacin and Doxycycline.

Apart from urging the communities to desist from eating the carcasses of cattle without conducting due diligence about the cause of death, the directorate also encouraged cattle owners in the districts to access veterinary services for a holistic control of the disease.