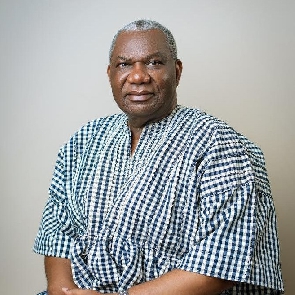 Boakye Agyarko, a New Patriotic Party presidential candidate, hopeful, has successfully completed his campaign tour of the five (5) northern regions (Northern, North East, Upper East, Upper West and Savannah).
The former Energy Minister met with the Regional Executive Committee in each of the regions as well as his campaign teams at the regional and Constituency levels.

His message broadly covered the areas of building personal relationships, the urgent need to embrace each and every member of our party, and make each feel a sense of belonging with shared responsibilities and benefits.

Agyarko opined that it is the true empowerment of our party members, in the sense of giving each the opportunity to fully develop themselves, that will revive the zeal for service as we approach the difficult task of winning election 2024.

His expressed wish was not to only break the 8 but to become the dominant political force in Ghana that can hold on to power for the next 40 to 60 years. This, he said, was fundamental to the total transformation of Ghana.

The NPP presidential hopeful noted that, "We need to establish a politics of building personal relationships. We have gone past the politics of 'follow-follow' where someone will have to go through someone to also go through another person before you can see the 'big man'. I stand for a politics where you know the big man and the big man knows you. In that case, the big man can realize your needs and come to your aid even before you ask for help."

He added that "a lot of our members at the grassroots work much harder than some at the top, but do not get the recognition and reward they deserve. The task ahead of us requires that we build a party where members feel valued and duly rewarded so as to revive the zeal, which will be vital in making our party strong with the ability to retain power over the long haul."
Central to his very heartwarming message was to strive, whatever the cost, to achieve unity within the length and breadth of the party.

He illustrated with examples from 1951 to 2020 on how our tradition and our party have lost elections whenever we had lacked the unity of purpose.

He posed the soul-searching question as to what our choice would be for 2024 - Unity or disunity?

He was unshakable in his belief that the NPP had no other choice but to do the right things in order to forge a strong unity of purpose in order to win in 2024

See some of the photos from the tour below: